Press Release:- Mapmygenome expands to New Delhi
Delhi, 17 December, 2021: Dr. Renu Swarup, Former Secretary - Dept. of Biotechnology, Ministry of Science & Technology, Government of India today inaugurated the Mapmygenome Laboratory in Delhi. Anna Roy, Head of Women Entrepreneurship Platform, NITI Aayog, Debjani Ghosh, President - NASSCOM and Dr.Shashi Tharoor - Member of Parliament were the guest of honour for the event.
The strategic move to start operations in Delhi-NCR aims to close the gap by fulfilling an existing need for genomic testing, genetic counseling services and other preventive health tests in North India. The Delhi lab is NABL & ICMR certified and is equipped with state-of-art technology to provide services with Covid-19 tests (RT-PCR & antibody tests), Blood tests and imaging, genomic tests and genetic counseling.
Mapmygenome Delhi Laboratory is located at Plot no 54, First Floor, Block B, Pocket 10, Sector 13, Dwarka, West Delhi, Delhi, 110075.
Click Here for Google Maps Location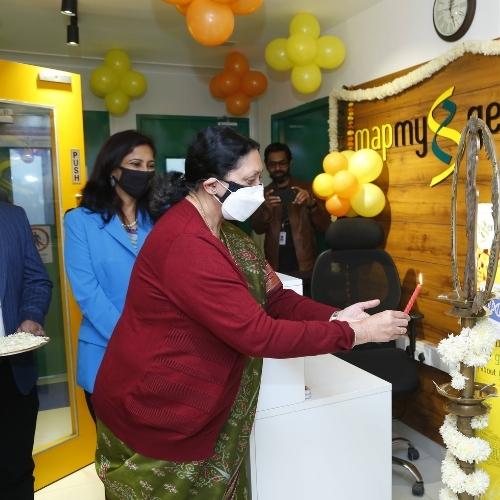 Ms. Anu Acharya, CEO of Mapmygenome, said, "A new laboratory in Delhi-NCR is a key strategic move for us. With our products and services aimed at prevention and early detection, we hope to make a positive impact and enable healthier lives. With the pandemic still around, we also hope to add to the capacity to test for the virus and also help consumers understand their genetic predisposition to infectious diseases and their antibody levels. "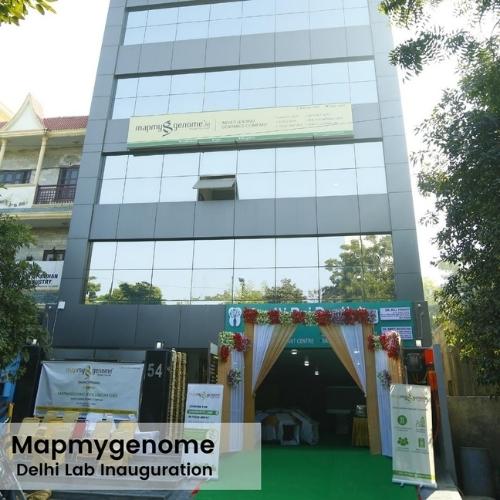 ---
Being a key player in the field of Genomics in India, Mapmygenome has carved out a niche for itself. Founded in January 2013, we started as India's pioneering Genomics Company with a vision to "Touch 100 million lives and save a million lives by 2030." Backed by 20+ years of experience in genomics, Mapmygenome stemmed from Ocimum Biosolutions ‐ it is essentially, a personal genomics and molecular diagnostics company for people who are proactive about their health.
Mapmygenome offers insights into an individual's health with DNA tests, biochemical tests, imaging & radiology tests to provide actionable steps for individuals and their physicians towards a healthier life. The lab is equipped with state-of-the-art instruments and the personnel are experts in genotyping in large cohorts, microarray, next-generation sequencing, gene expression analysis, and other platforms. Our bioinformaticians provide analysis services on data generated from various Next Generation Sequencing (NGS) platforms. They have rich experience working with RNA-Seq, Chip-Seq and Exome-Seq applications.
Since the beginning of the pandemic, Mapmygenome has played a key role by providing Covid-19 RT-PCR tests & antibody tests at various major centres, conducting Covid surveillance to various corporates in and around Hyderabad. We are also the official laboratory partners at Rajiv Gandhi International Airport, Hyd.

Mapmygenome is a team of 250+ members consisting of clinicians, genetic counsellors, lab scientists, statisticians, bioinformaticians and technocrats with over 20+ years of experience in genomic research and Bio-IT support services in global markets. Additionally, it has a highly reputed and knowledgeable advisory board with thought leaders from medicine, retail and technology sectors.